As a new homeowner, after making the major purchases in the house like the fridge and washing machine, many find themselves stumped with the question of how to settle their dinner. Surprisingly (or maybe not so surprisingly) there are 2 types of groups that emerge: the first group are the ones who will drag their feet to the food court and the second group are the ones who will embrace the idea that they will finally be able to cook like a Master Chef at home! I have to admit that initially, I belonged to the first group. However 6 months in, and after finding myself ordering the same BBQ express set for the millionth time, my tongue decided to rebel and it conveyed a strong message of unhappiness to my brain that it would not swallow another sub-standard, msg-ladened food court meal. It was then that I decided to pick up cooking and after many heaves of sighs, I started heading to departmental stores to look for the appropriate cookware. So how did I pick my first cookware? It was on groupon that I saw a set of heavily discounted korean cooking ware. I decided since a matching set would be eye-pleasing and wallet-pleasing (thanks groupon!), I would purchase the whole set.
Dear new homeowners... BAD MOVE. Having lived in my place for almost 3 years now, I can now share from experience that you do not need one whole set (because you will probably not have a use for every single piece). Instead, investing your money to buy specific pieces would serve you much better in the long run. Think specific and precise pieces. Why would you need a medium-sized pot on top of small and large-sized pots.
The kitchen is a highly subjective topic of discussion and I also realised that while these 5 pieces of equipment have proved crucial to a quick week-day dinner for me, not everybody might agree with my choices. To kickstart this conversation, here are my 5 shortlisted pieces of kitchen pots and pans are.
1) Small saucepan with lid: for small quantities of liquids and to reduce sauces.
2) Large stockpot: crucial for soup stocks or soups. Also good for cooking pasta in. A heavy bottom is crucial to ensure even heat distribution and that the pot doesn't warp.
3) Cast Iron Skillet: this has become my recent favourite in view that is has no chemicals and can achieve the same non-stick effect as a teflon pan after repeated seasoning when it develops a layer of patina! Some have noted they cannot live without a medium sauté pan, but I feel that a cast iron skillet can fulfil the same function. The only bad things about cast iron skillets are its weight. Hence I love the enamelled cast iron versions (has a layer of enamel on top of the cast iron) which are lighter and easier to maintain. The enamelled version also allows you to cook acidic food!
4) Dutch or french oven: this is my second favourite as I can sear and sauté in it before making a good stew. You will find that stews and soups have an added depth of taste to it because of the caramelisation of the meat before you stew it! You can also put it straight from stove to oven!
5) Slow cooker: my most important help whenever I am terribly busy! I just throw the meat into the slow cooker in the morning and after 7-8 hours, I get a wonderful soup/stew when I reach home. Do note that your soups and stews might still have to be reduced on the stove to get a thicker consistency. But for the convenience, it's worth it! Plus it uses very little electricity!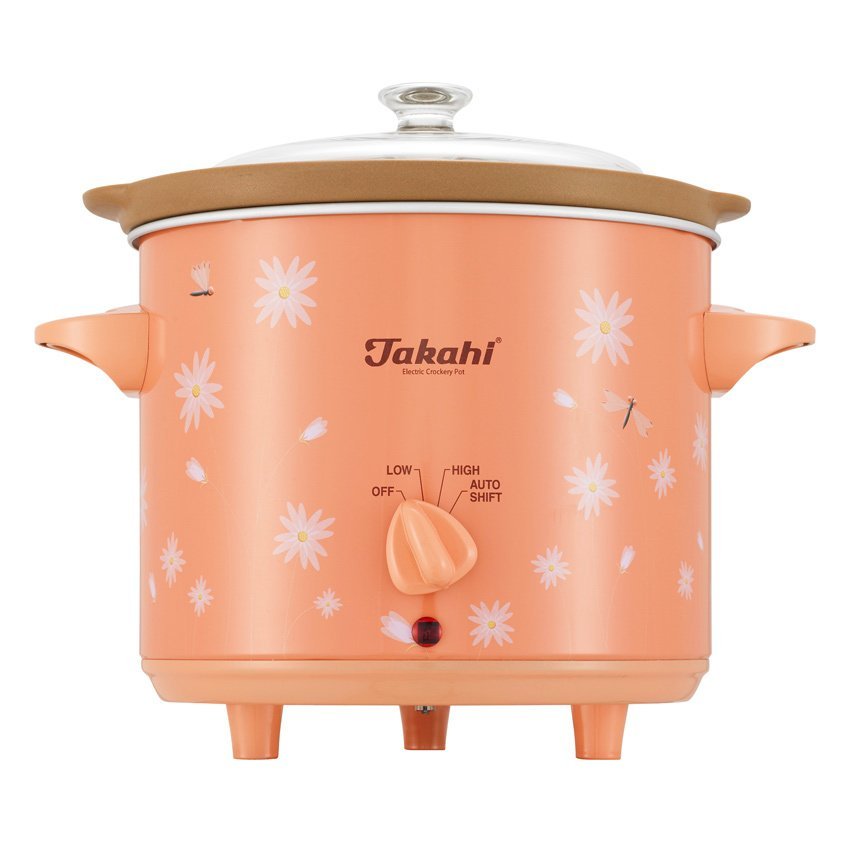 These past three years, the 5 pots and pans presented in the infographic have made it into my curated list of treasured kitchen equipment! Mainly because they have proven that they are essential to my everyday, quick-meals that I require after a long day at work!
When preparing this infographic, I also realised that the materials of the cooking pots and pans are very important!
What's the debate? Pans that commonly use aluminium and teflon are touted to be highly toxic because of the metal/fumes they release upon high heat. Do note anodised aluminium is different because the surface of the aluminium is treated to make it less reactive.
What should we use then? How about considering the following materials:
1) Cast Iron/ Enamelled cast iron: one of the safest and most time-tested materials! I prefer enamelled ones because acidic foods won't react with the iron, but I've also known people who claim that once your pans are properly seasoned, they can cook all kinds of food!
2) Stainless Steel: This is a non-reactive material. However do note that it is not non-stick and bear in mind that over time, scratching the metal might release small amounts of chromium & nickel (not recommended for those with nickel allergies). Do also note that most cookware that claims to be stainless steel are actually stainless-steel-coated aluminium to ensure that the weight of the cookware is kept light.
3) Ceramic: This is a non-reactive material but one would have to ensure that the glaze is non-lead based. Will shatter if dropped and this material is not that popular in Singapore.
4) Stoneware/ Glass: This is a non-reactive material but will also shatter if dropped.
So what are the 5 pieces of pots and pans that you cannot live without in the kitchen? Read my infographic and tell me what you think!